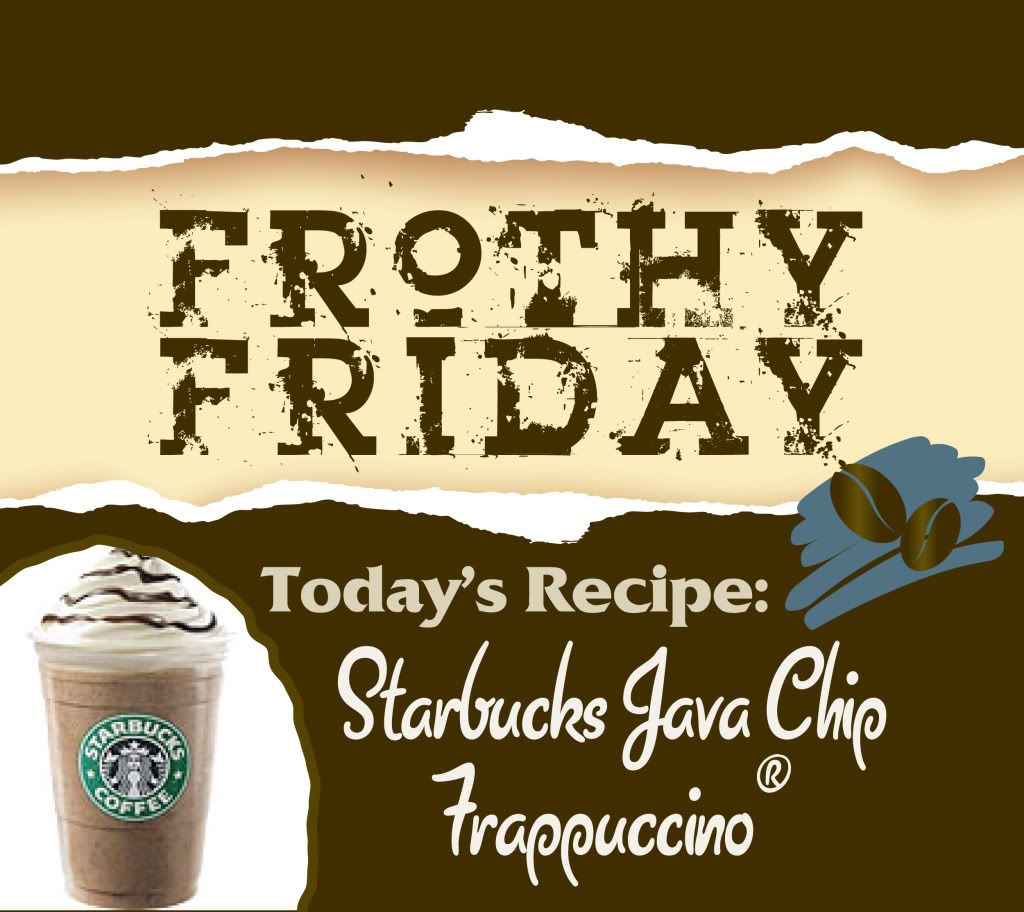 Hey fellow coffee lovers...
finally
...you can now make your own Starbucks Frappuccino from home! I found this recipe at:
Gourmet Sleuth.
Note...this is just a "knock off" for the "Designer Drink"....but it's pretty dang close and a lot cheaper. To get the real-deal, go visit your local Starbucks. ...Because honestly, they do everything better. ;)
Here ya go:
Ingredients:
4 tablespoon chocolate syrup
4 tablespoon chocolate chips
4 cups double-strength freshly brewed dark roast coffee
Chopped or crushed ice
Whipped cream (optional)
Chocolate syrup (for drizzle, optional)
Instructions:
Fill blender half full with chopped or crushed ice. Add all ingredients (except whipped cream) and blend until thick and still icy. Pour into 4 tall glasses, top with whipping cream and drizzle chocolate over the whipped cream.