Ever wandered what 100 zippers looks like? Of course you haven't but I can show you.
See Exhibit A (shown below)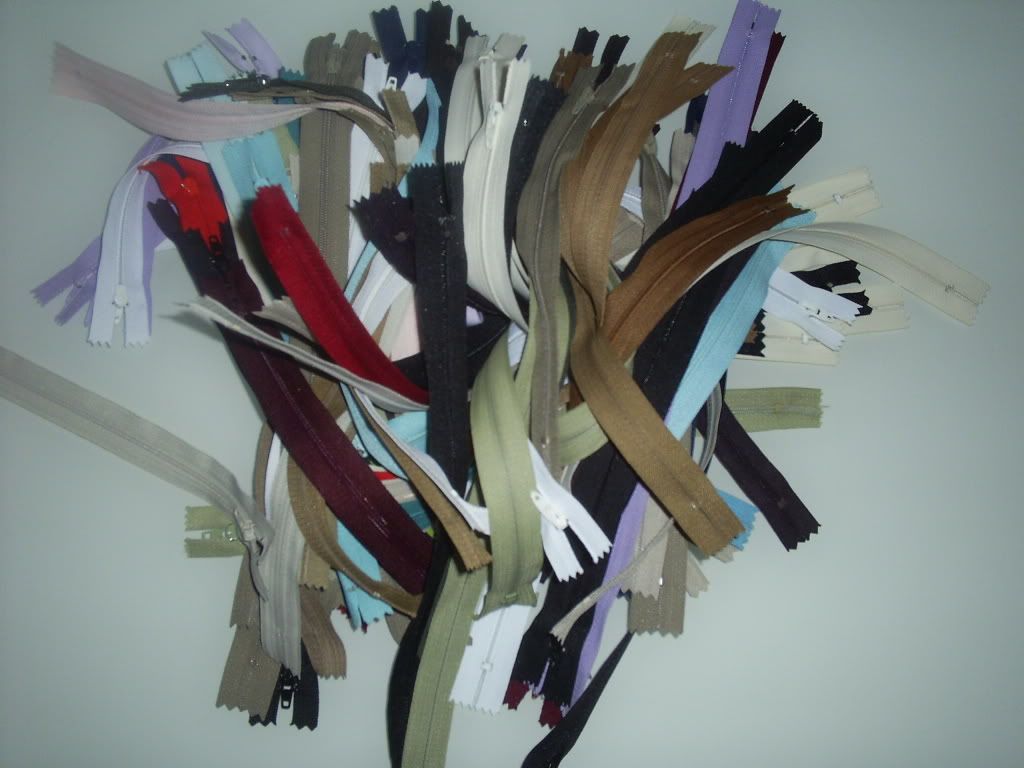 Exhibit A
Yes, this could be dangerous. I successfully overcame one sewing project that required a zipper...and the resulting confidence that I gained, apparently overwhelmed me and drove me to purchase 100 zippers. Needless to say, Silvia and I have several zipper projects ahead of us in the near future. I can hardly stand the suspense!