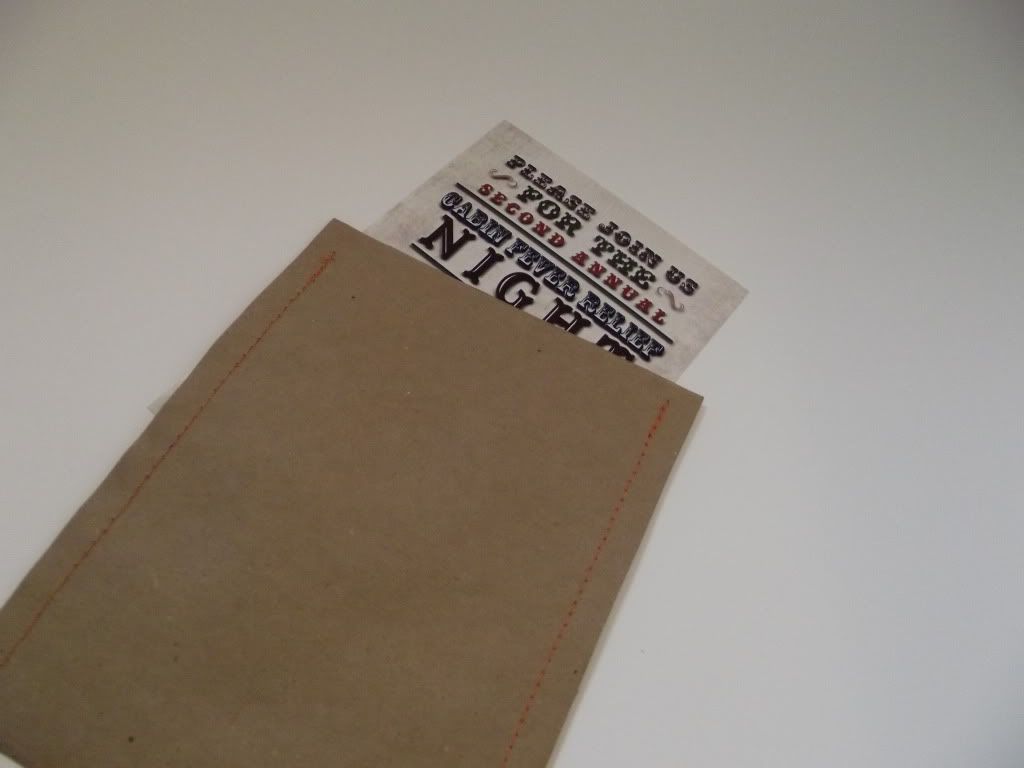 ...and what makes today different than all the other Sew Saturdays? Well, today I'm not sewing on fabric. ...I'm making a little switch-a-roo to paper. "PAPER"? - You say? Yes, paper. Why? Because
ordinary is boring
, so I decided to whip up - or rather stitch up some invitation sleeves for our neighborhood party. ...And I thought I'd share the easy four-step instructions for this
very
inexpensive project. Let's get started!
Supplies needed: You will need thread, scissors, textured scissors
(optional)
, paper bag, and a lighter.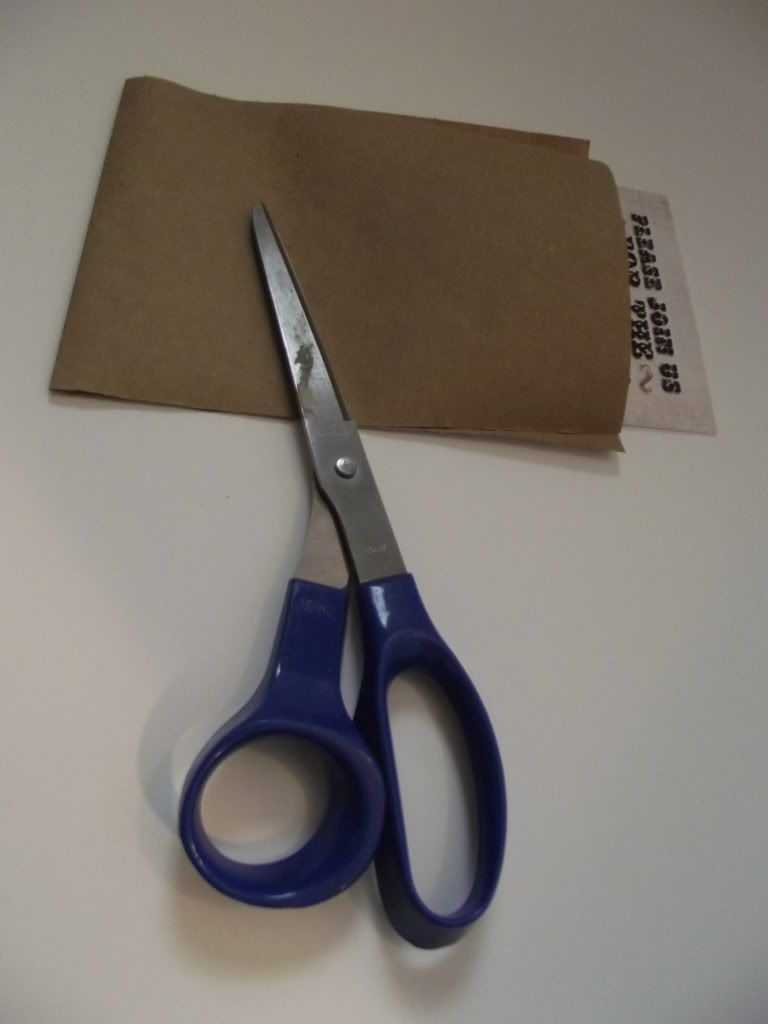 Step 1: Cut out a piece of paper double the length of your invitation allow a little extra space on the sides to allow room for invitation and for seam allowance.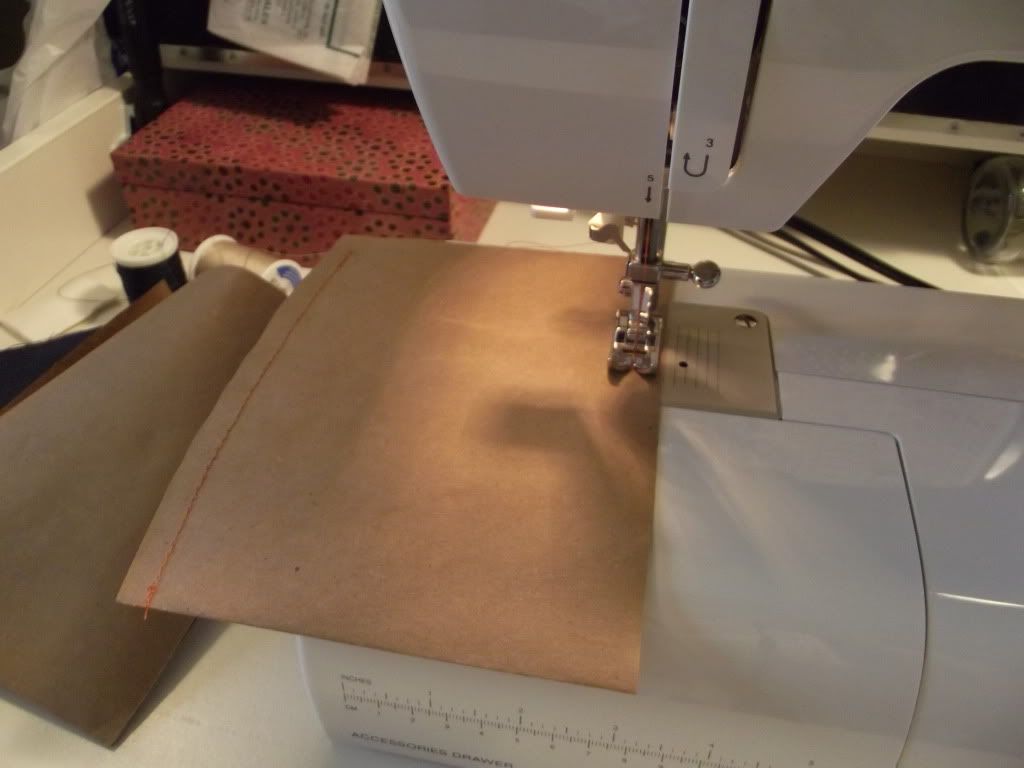 Step 2: Stitch the sides closed. I did a standard straight stitch, but you can do any stitch. Don't be shy - get as crazy as your creative little heart desires!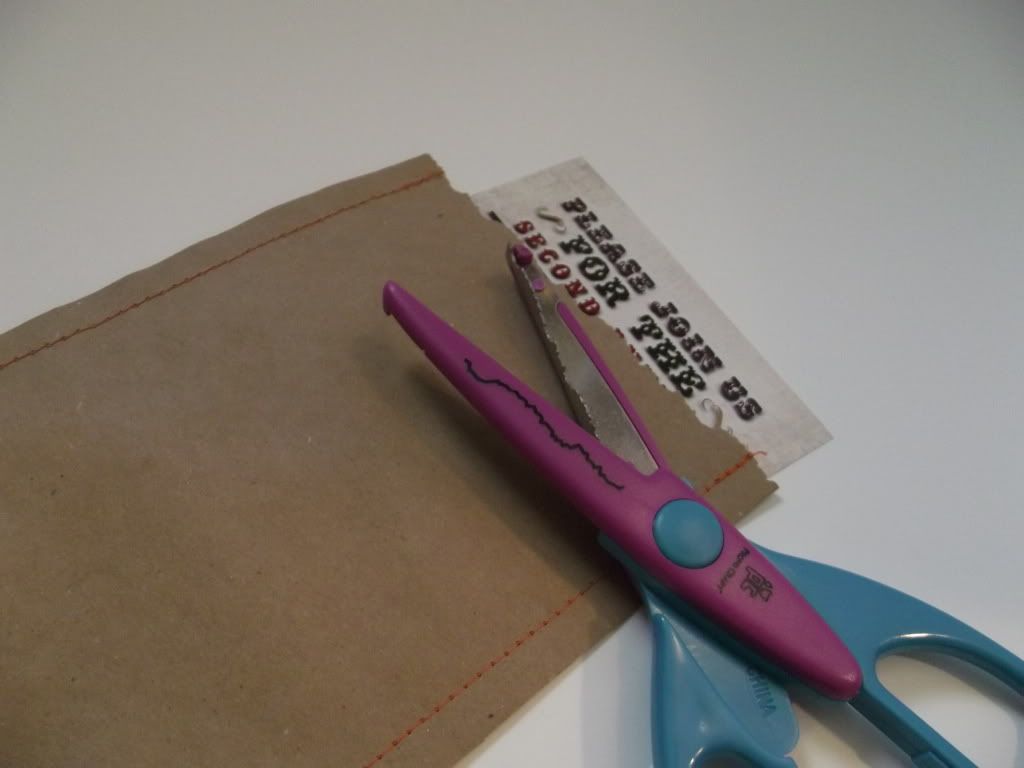 Step 3: Cut off the top. I started off using these textured scissors to give it a rough-torn look, however in the next step you will find that it's really not necessary. I decided to keep this step in the mix in case you don't feel comfortable doing #4.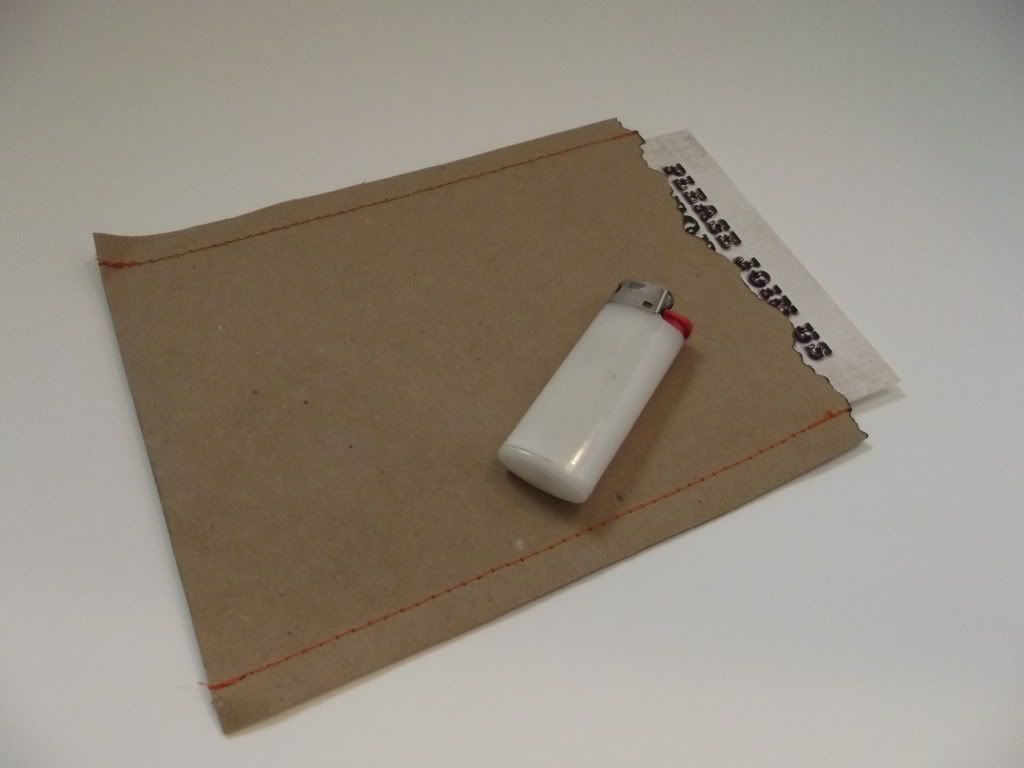 Step 4: Warning this is a stinky step! Grab your lighter and singe the top-opening section of the invitation sleeve. Blow out the flame quickly, it only needs a second to singe down. Be-careful. If you don't feel 100% safe doing this, grab a spray bottle - for the unlikely event that you need to spray out the fire. If you don't use texturing scissors, the flame will have the same effect on the paper.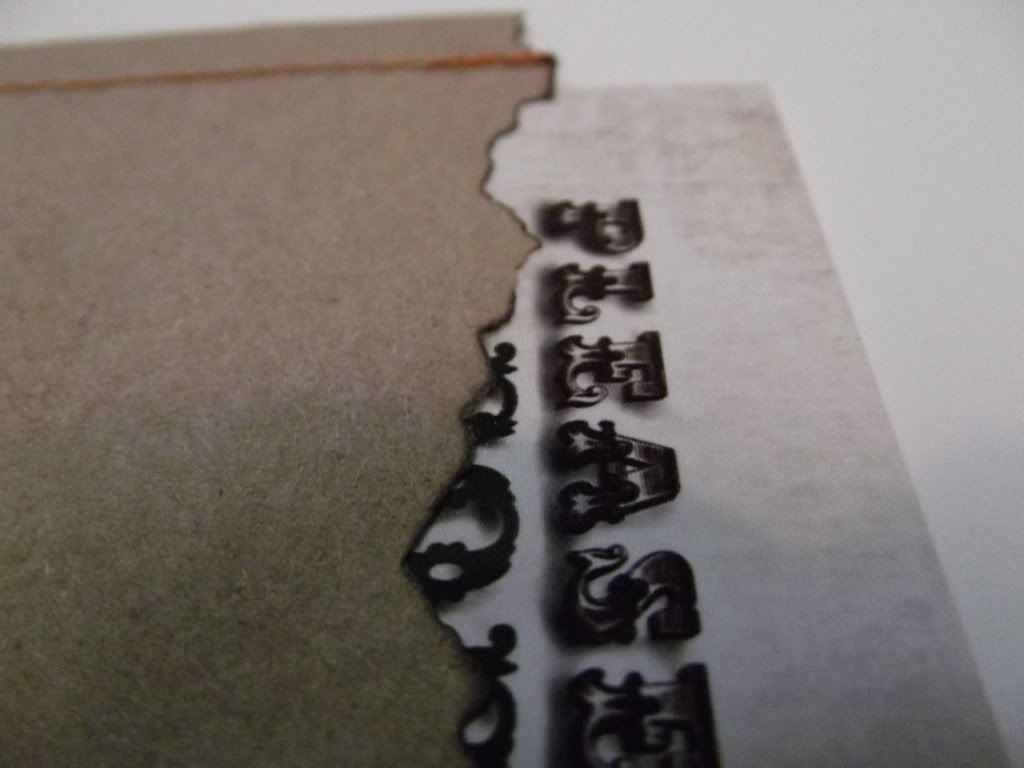 Here is a close up of what step 4's effect does to your paper.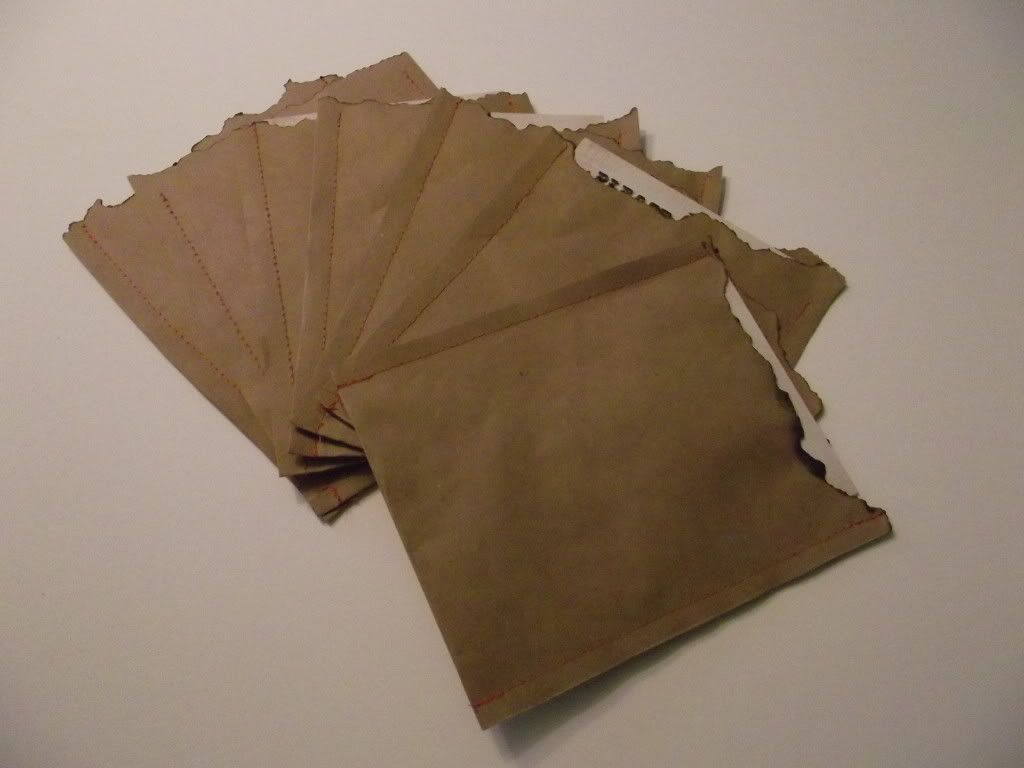 The finished product.
The aftermath - paper shavings and ashes.
Click on above images to enlarge.