Favorites from Friday's Fall 2011
Fashion Week shows:
Doo. Ri - RTW

One of my favorite things about Doo. Ri's line is the drape. ...That gorgeous drape is consistent in all of her collections. Her pieces always fall so delicately and I think that they're just amazingly flattering on everyone.
Photo Credit: Imaxtree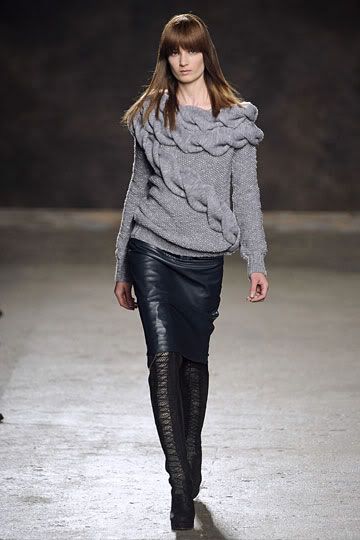 Cynthia Rowley - RTW
What's not to love about this collection? It is just scrumptious - all around. I especially love her velvet pieces. The color palette was well rounded with beautiful orange, yellow, grey and navy tones. Cynthia has nailed it. This collection is pulled together with sophistication and class with a fantastic vintage twist.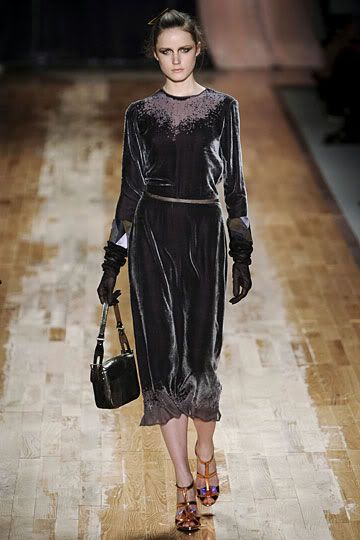 Jason Wu - RTW
This RTW collection is effortless beauty. I don't think there was a single piece in the collection that I wouldn't wear. Stunning. Each piece has a simple elegance about it. The lines in this collection are clean and contemporary. I'm usually not into the feminine - masculine looks, but he pulls it off in a big fat gorgeous way. Each piece is so hot that you just can't take your eyes off. His eventing gowns are incredibly sexy. I envy the lucky ladies who gets to wear them.