Despite the vicious winter that New York has undergone, Fall 2011 Fashion week kicked off today with a bang. The line up is lenghty, so I'll touch on a few of my personal favorites:
Luca Luca - RTW:
This collection was stunning. I loved the rich colors. Lots of red, orange, and mustard - which is common in the Fall, but these were not your standard "Fall orange, red, yellow" colors. The collection was so feminine. The pieces are reminiscent of the 50's - with a modern twist. This influence was also carried over in the up dos and red lipstick.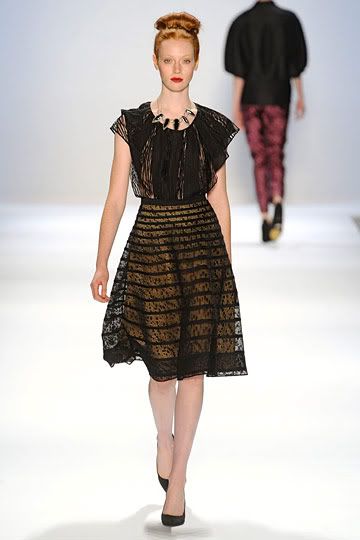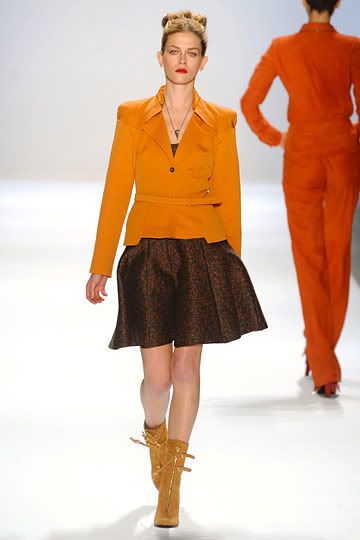 Richard Chai - RTW:
In a word, this collection was Beautiful. The palette was neutral across the board. The pieces were simple with gorgeous tailored silhouettes. There was a dressy/bohemian feel - which I loved! The collection is so wearable. It's no surprise that Richard Chai has such a huge celebrity following - he is extremely talented. I loved the mix of fabrics that he uses in his collections.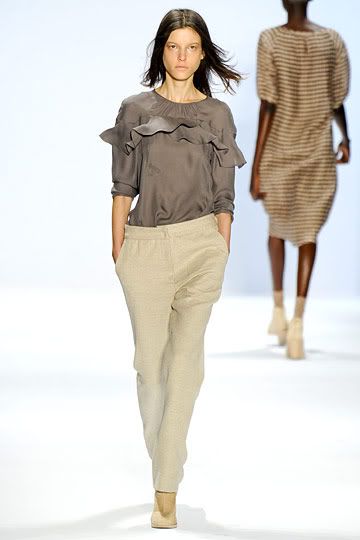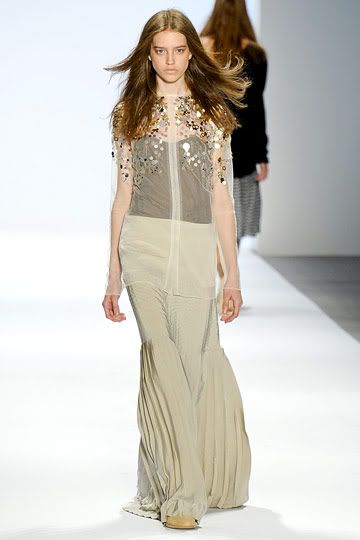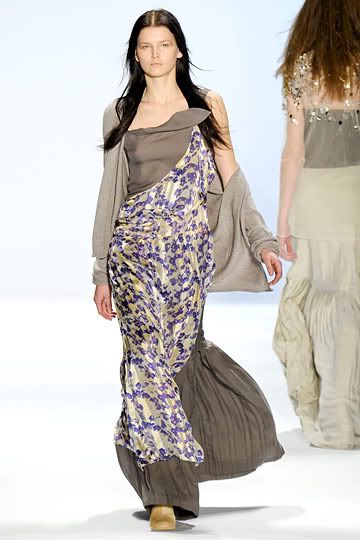 Steven Alan - RTW:
There was a serious vintage feel going on here. Not only was this collection "Off The Charts Amazing"...it was also accessorized very well. Let's just say they pulled this show off with all I's dotted and all T's crossed! - And it showed! I loved all the hats, belts, shoes, gloves, and bags. These accessories really pulled everything together. There was a great mix of casual & classy in his collection. I've always been attracted to fun patterns and he had quite a few. I heart all the florals, stripes, & animal prints.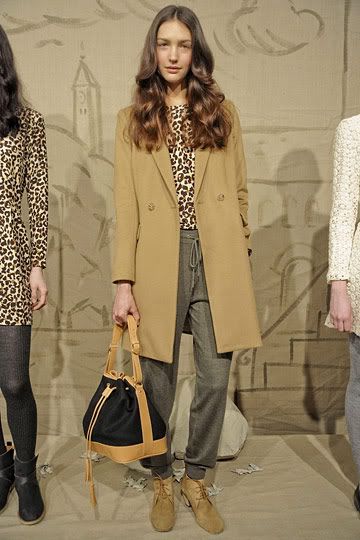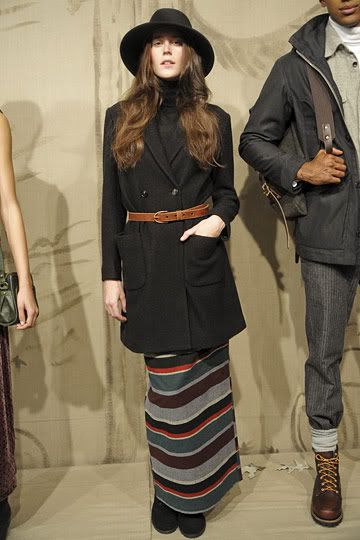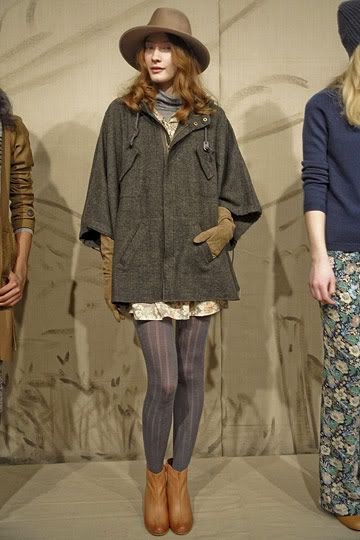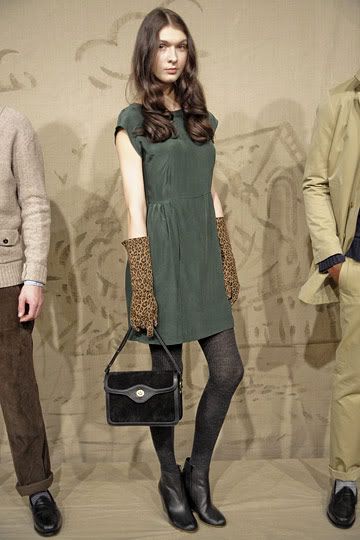 ...And the good news is that today was just the first. There are many more shows to come. I can hardly wait!