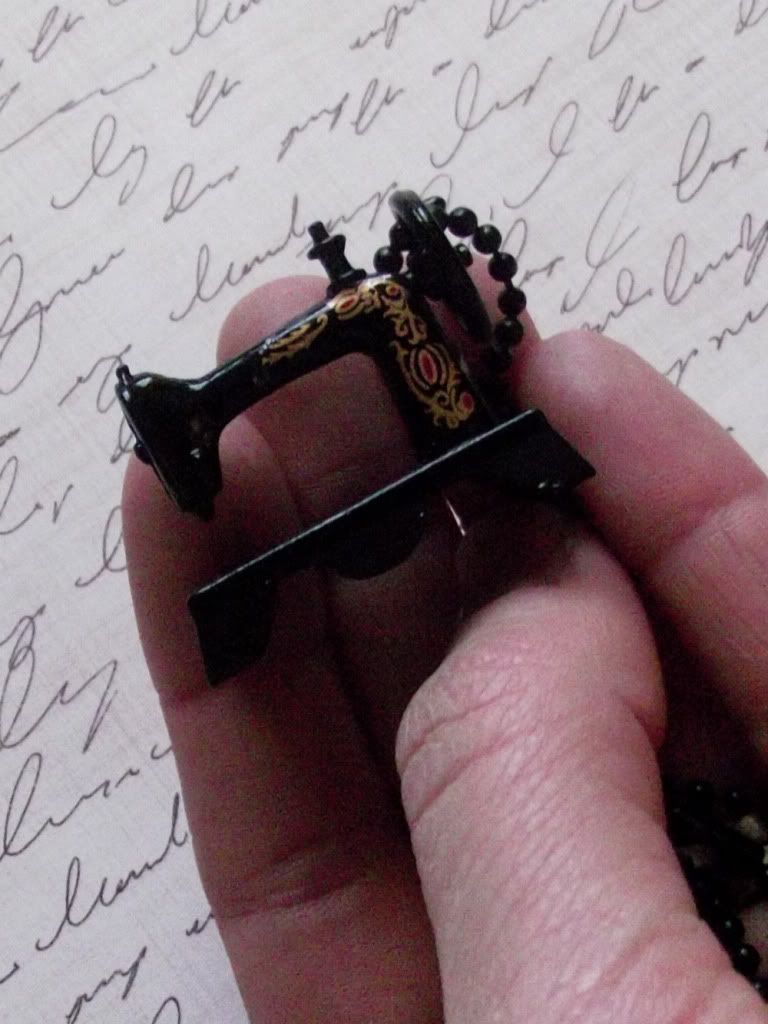 (Five in stock)
This little vintage sewing machine necklace just got added to
The Paisley Tab
today. In case you were wandering,
Yes
, sewing machines were black - back in the day. ...And in my opinion, much cooler looking than today's machines.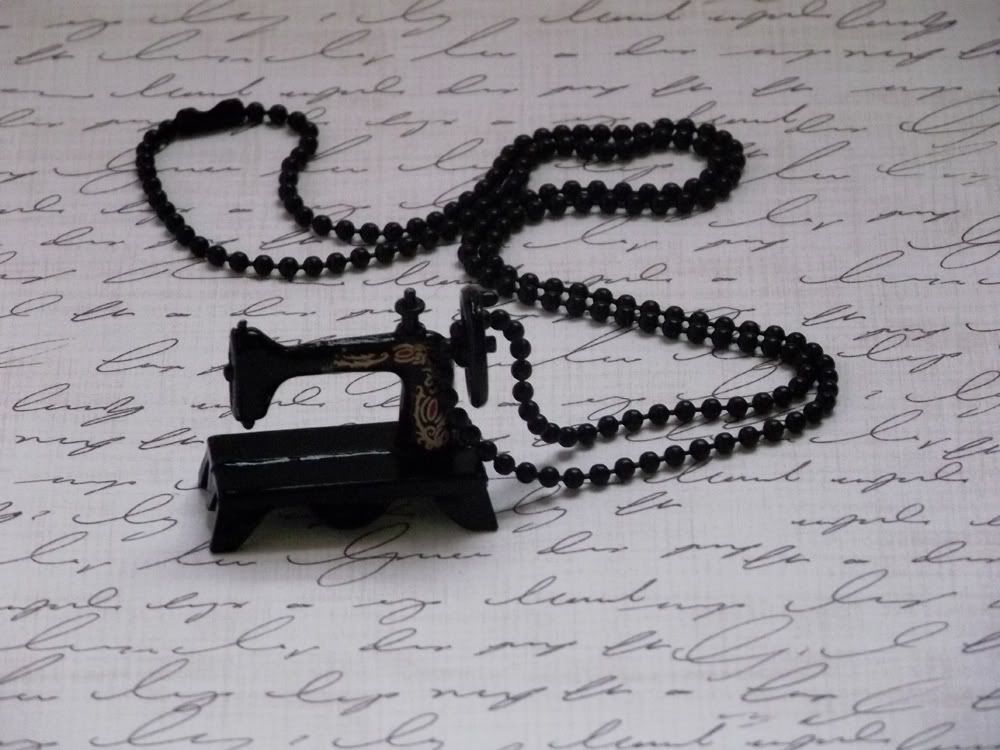 (Five in stock)
...And, since we're on the subject of vintage sewing machines, I thought I would reminisce a little bit about the cool shop I visited back in December during my trip to New York. It is called Allsaints Spitalfield. This store is in several European cities and now in 9 U.S. cities. It is a really fun shopping experience and the merchandise is great. All the store fronts and walls are covered in vintage sewing machines. I was in Heaven! Actually, it is pretty much the graveyard for old sewing machines. I guess they all died and went to Allsaints Spitalfied.