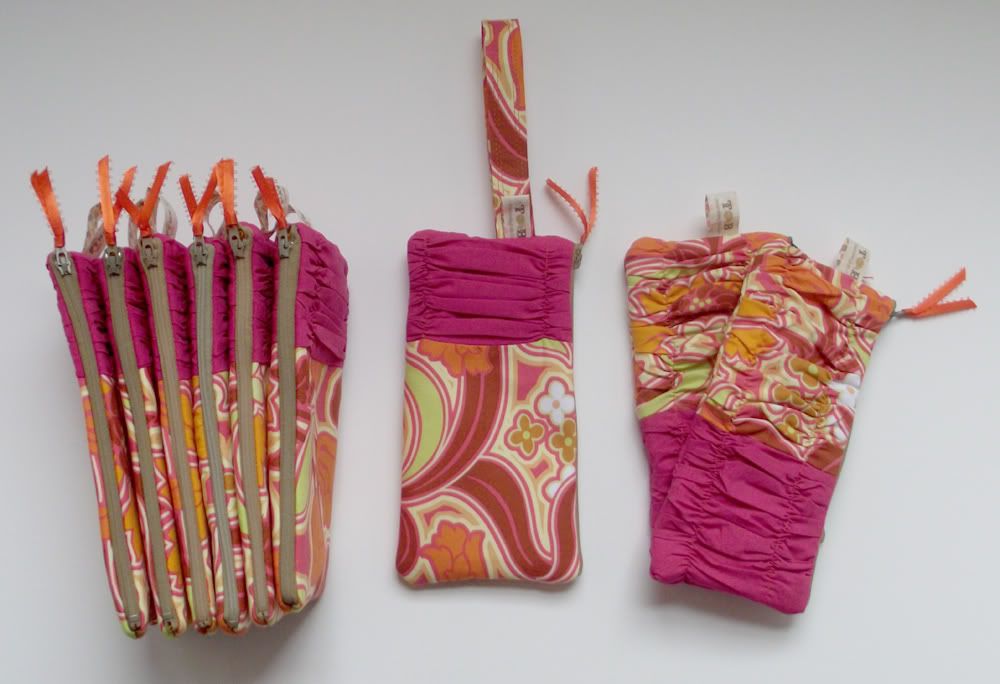 I've been tied up a bit working on the Little Lovelies pictured above. A Bride-to-be saw my stuff at The Paisley Tab
and asked if I would make clutches for Herself (The Bride), her 2 attendants, & her 6 bridesmaids! Nine items! GORGEOUS! To which I replied "well of-course I can do that". She told me her wedding colors, I shopped for the fabric - she approved, and here you have the final product.
From left to right:
Left: 6 Bridesmaids clutches
Center: The Brides Wristlet
Right: 2 Puffy clutches for the attendants.
Are you a fan yet? We love FANS!