Today is my seasonal closet-switch-a-roo day. It happens twice a year - I wish I had less clothes or a bigger closet so I could avoid this dreadful day. I have so many big, huge fluffy sweaters so switching from winter to summer is a little more challenging than the summer switch. The other day I stopped by one of those cheap stores that sells everything under the sun. The "Dollar" type. I've admitted I'm thrifty before - no shame. I came across those vacuum sealed bags that you stuff clothes in and then you suck all the air out of the bag to save space. I decided to pick it up and conduct my own experiment to see how well they work.
My XL Magic Bag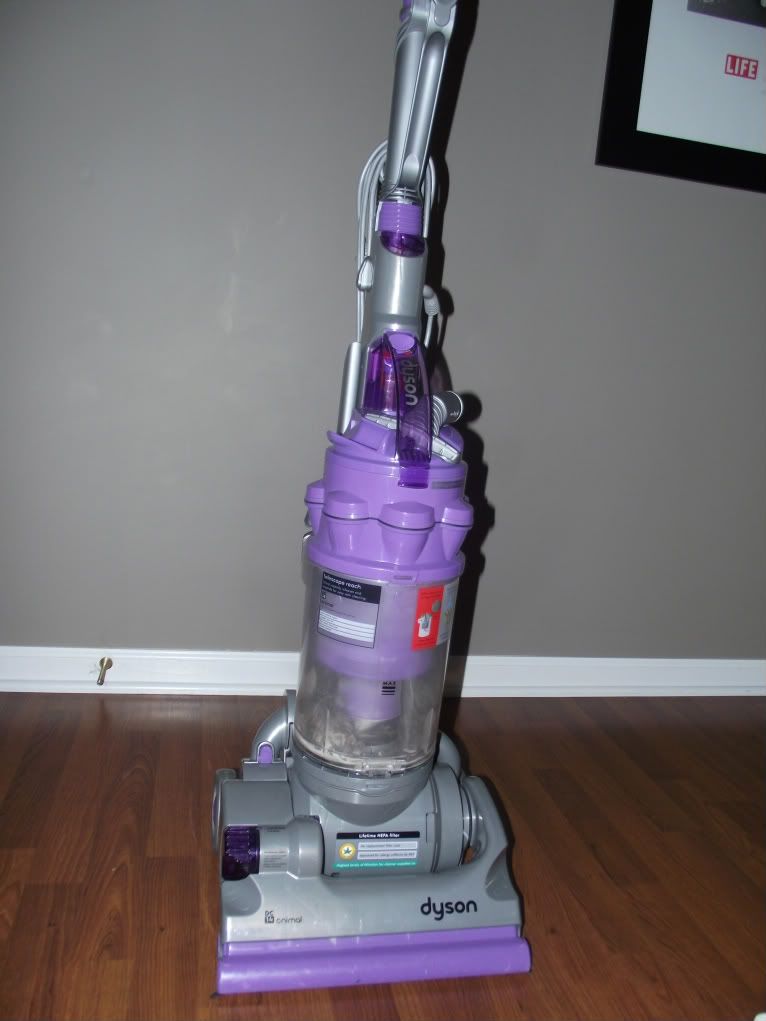 My Majestic Dyson Animal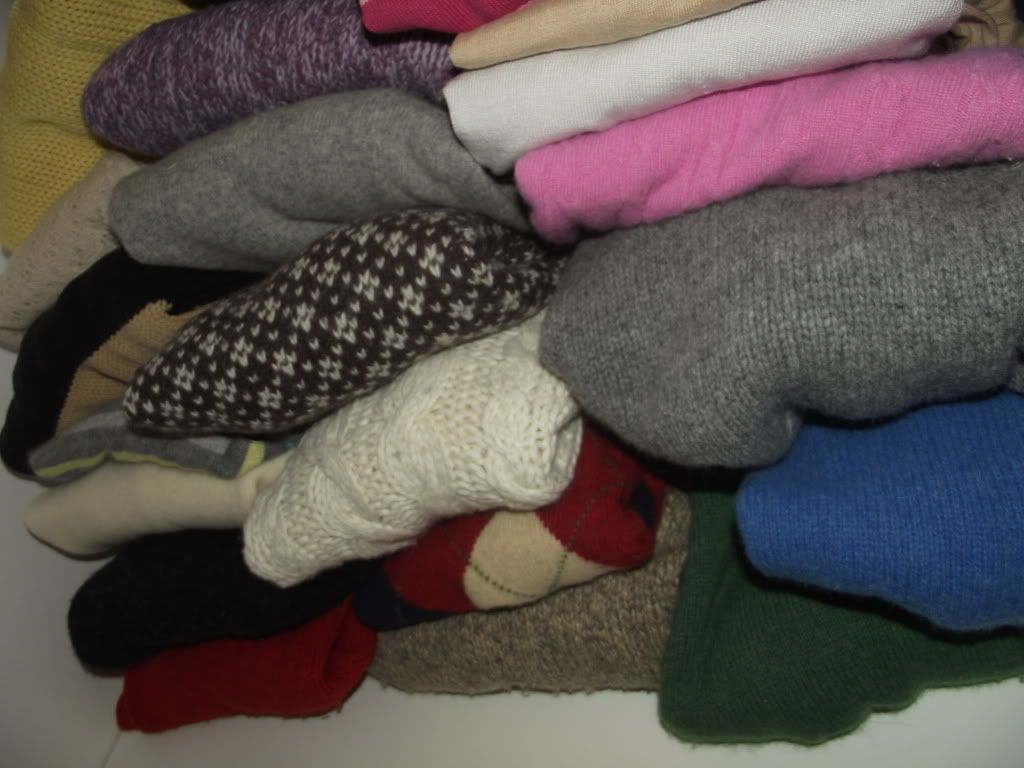 The First Stack of Sweaters
I stuffed all of these in the bag and still had room, so I went back for more. I wish I would've counted how many I stuffed in. After this pile I added four more sweaters (not pictured).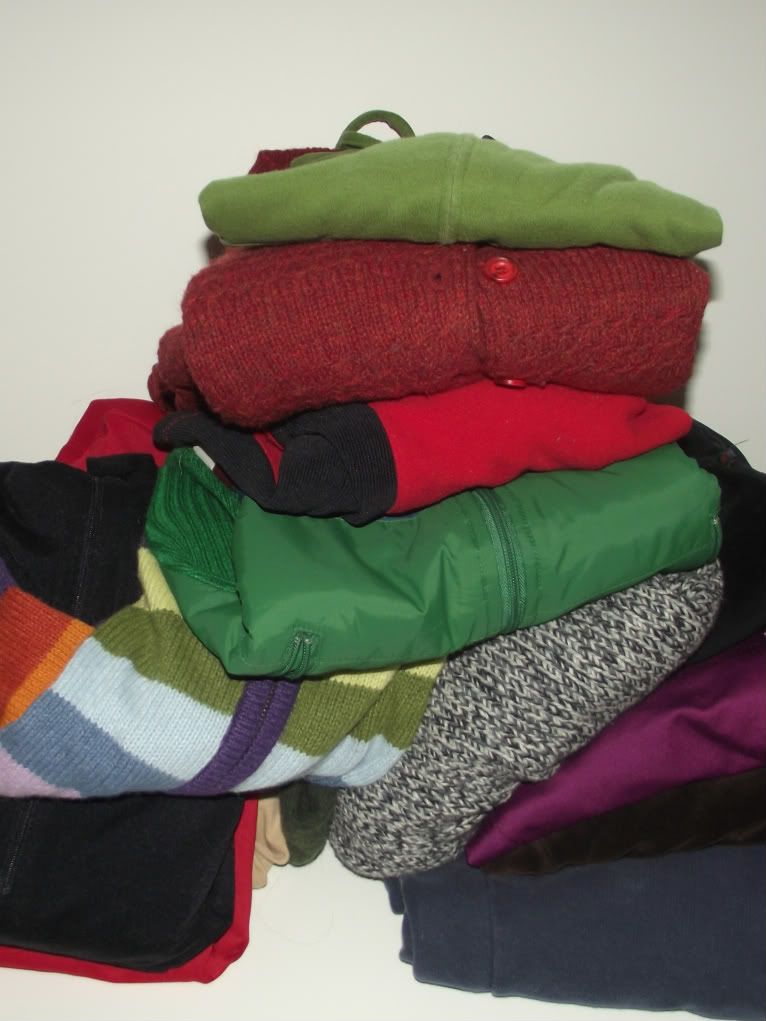 The Second Stack of Sweaters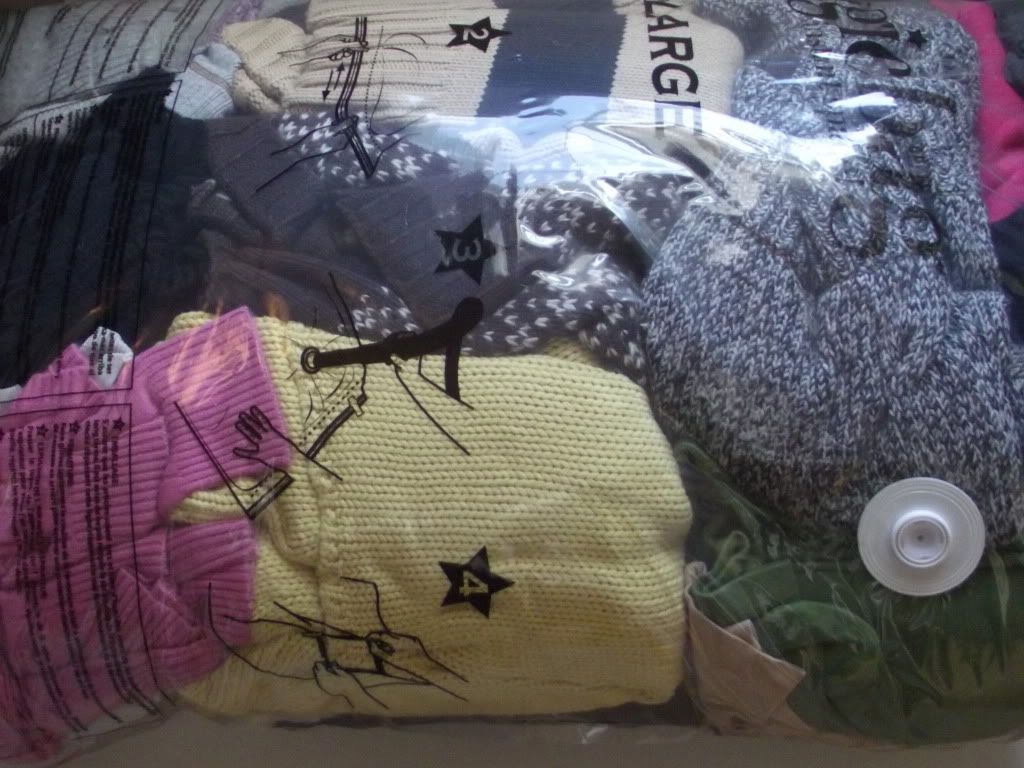 Bag Stuffed - Filled With Sweaters.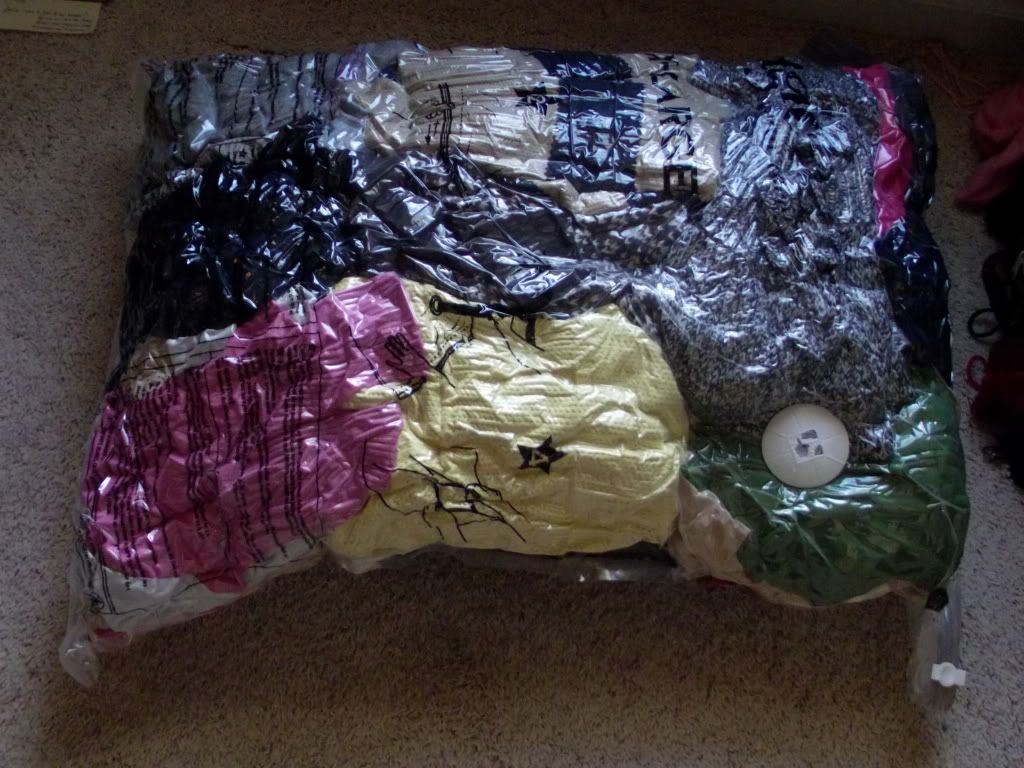 Bag After The Suction. Airtight.
....And here are my final thoughts. I imagined this baby to slide easily under my bed when it was all said and done. Well, that just wasn't the case. It definitely shrunk. But, I don't think I gained an overwhelming amount of space. I've seen so many infomercials on these over the years, so it was time to try it for myself. One thing is for sure. Next Fall/Winter - I'm going to do some serious ironing. I'm pretty sure they will be a wrinkled mess. ;) I only bought one bag. The rest of my fall/winter clothes are stored away in plastic tubs. The good thing about doing my seasonal closet-switch-a-roos - is that I'm able to weed out stuff I don't wear anymore. Now it's off to Goodwill.
My Furball.