Saturday was my
32nd
birthday. I happen to love birthdays, by the way. That doesn't mean I like getting older. Ugh...heck
no
! That part hurts and the sting gets a little bit worse with each passing year. ..BUT, I can't deny the fact that I do
LOVE
a day that gets put aside for me - to celebrate my life/birth...what have you. It's not selfish - ONE DAY out of 365! It's yours - Live it up! Saturday was pretty special, I must say. I am so thankful to be married to a wonderful man. My husband, started my birthday off at one of my favorite breakfast joints in town called Petite Chou
(by Cafe Patachou)
Their food is pretty
freaking-fabulous. I always get their broken yolk sandwich with cheese and bacon! AMAZING. ....&, because it was my birthday I treated my self to a lavender infused champagne cocktail. With one sip, I was already in Heaven.
After breakfast, my husband and I took a short road trip to Cincinnati, OH. Our first stop was a visit to the
American Sign Museum
. We like old signs, so this was a pretty cool sight to see. ...& I believe it's the only one in the United States. Next, we drove around town a little bit and stopped by a farmers market. After walking around awhile, we stopped and grabbed a bite of gelato at
Dojo
and later found ourselves at a
wine bar
doing some wine tastings. Turns out the guy behind the bar is a chef, so he made a list of recommended restaurants to check out for dinner. So, off we went, and followed his suggestion and made a stop at a restaurant called
Senate.
...and it did not disappoint! ;) Oh my - that was a tasty stop. We had an appetizer that I had never had before. It was called Poutine. It was one of the yummiest things I have ever eaten. It was french fries, with melted cheese curds, topped with braised short ribs and gravy!
( = P A R T Y I N M Y M O U T H ! )
Fast forward to Sunday morning. We got an early start. Grabbed some breakfast at the hotel buffet and then headed over to IKEA to look at new bedroom furniture for our guest bedroom. ...Thankfully, it was a successful stop. We bought this bed: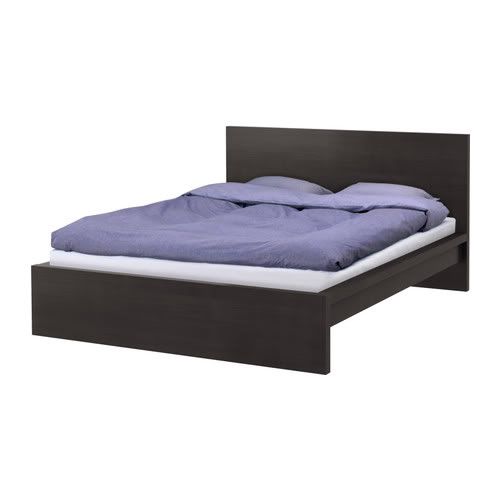 Yea...now we have to assemble it. Boo. Oh-well that's what you get when you go to IKEA.
Last year was a really great year. I live a blessed life. I have so much to be thankful for and I really couldn't ask for anything more. Here's to another great year!