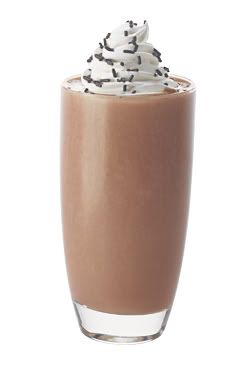 Confession #1. I was craving Ben and Jerry's Cherry Garcia Ice cream when I was looking for a recipe to share for Frothy Friday.
Confession #2.
I don't own some of the ingredients that the recipes calls for, so I haven't made this...yet.
The only hurdle I would be up against on this recipe is going to the store to buy two ingredients that I don't currently have. Other than that, this recipe sounds like it will be a breeze to make. ...And I happen to like easy, no-fuss recipes. Because really all I want to do is drink and enjoy.


...And here is the sweet scoop:
INGREDIENTS
DIRECTIONS
Add milk to blender, then scoop in blended ice coffee mix, add syrup and ice.
Blend thoroughly until smooth. Top with whipped cream and sprinkles.
I found this recipes HERE. Follow the link if you would like to find other fun recipes.
Want something to do this weekend?
Stop in and shop -
The Paisley Tab
!
Have a wonderful weekend!