~ 5 Minute T-shirt Necklace ~
What you need:
t-shirt, scissors or rotary blade, & cutting mat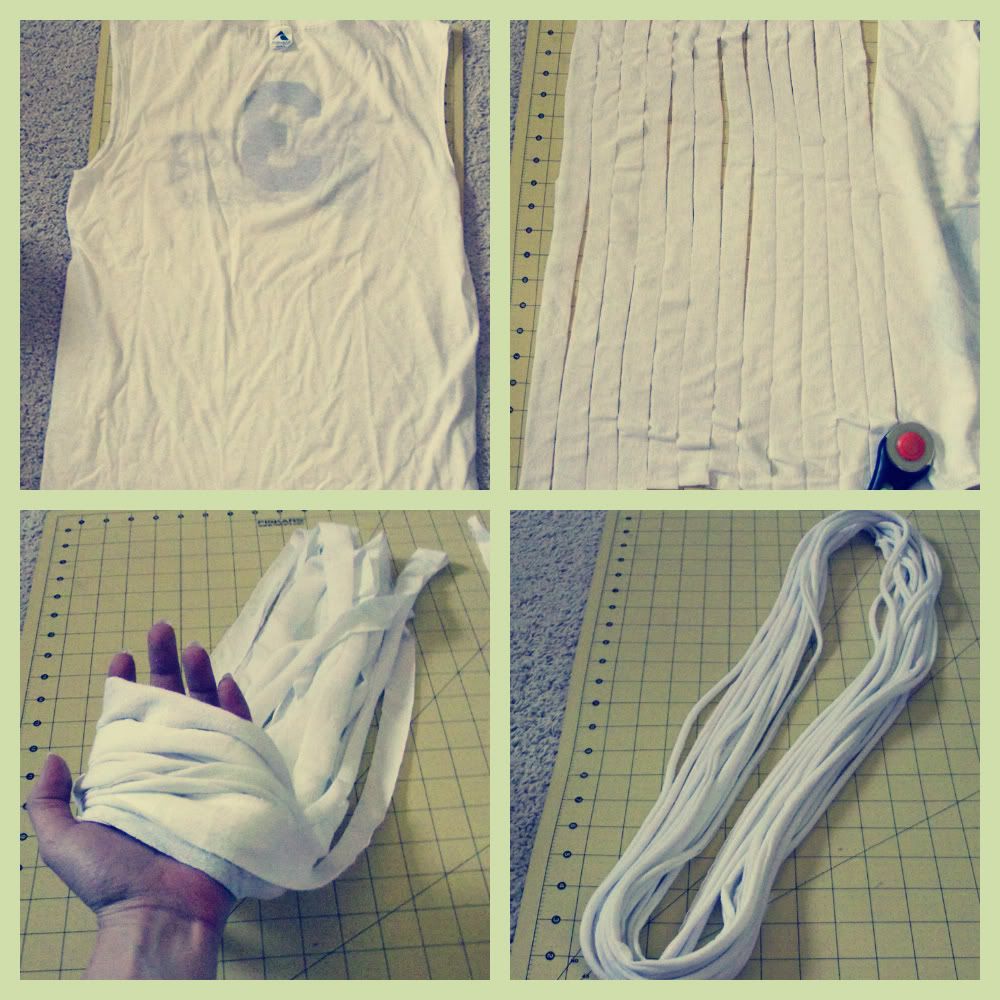 Directions:
1. Trim shirt in 3/4" - 1" strips.
2. Gather trimmed strips and lightly tug until strips begin to curl.
3. Optional: Keep out 1 strip, gather strips together. Wrap all strips, tuck in the end.
4. ROCK OUT YOUR UPCYCLED TEE/SCARF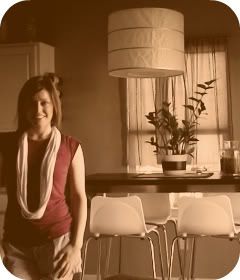 These are gaining popularity and they are so cheap, easy & quick to make. People are making and reselling them for ridiculous prices. All you need is 5 minutes and a tee that you are ready to part with. When you're done, you will be happy that you didn't toss that old tee because it will be a whole new creation

//

accessory
//
conversation piece.

AND

when someone compliments you, you can say with pride: "thanks, I made it"!