I'm on a colored glass kick! I think colored glass can make such a great decorative statement & it's so simple! I am preparing to make a soap pump out of a mason jar....& it got me thinking about all the other things you can do with them! The ideas are endless...! From chandeliers, to vases, flower pots, drinking glasses,
candles, terrariums,
centerpieces, storage solutions and the list goes on! Check out some of the uses that others have come up with!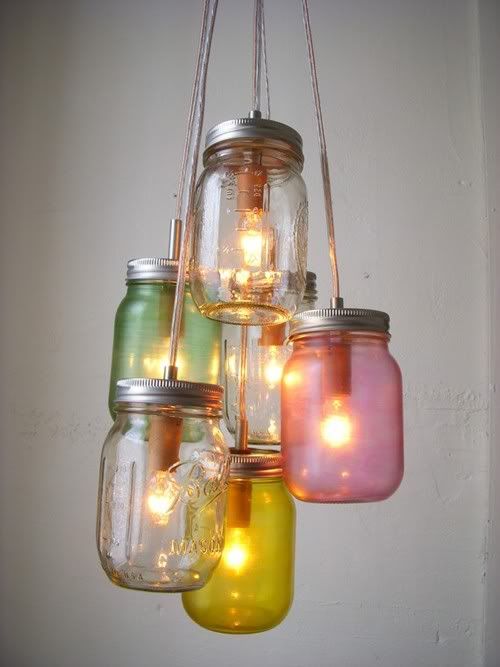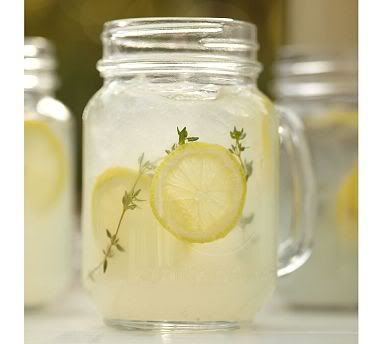 Readymade has some additional
creative ideas for Mason Jars!
Click HERE to read on!
T.G.I.F!
What are you doing this weekend?
-XOXOXO,