Here is a sneak peak at the fruits of my labor!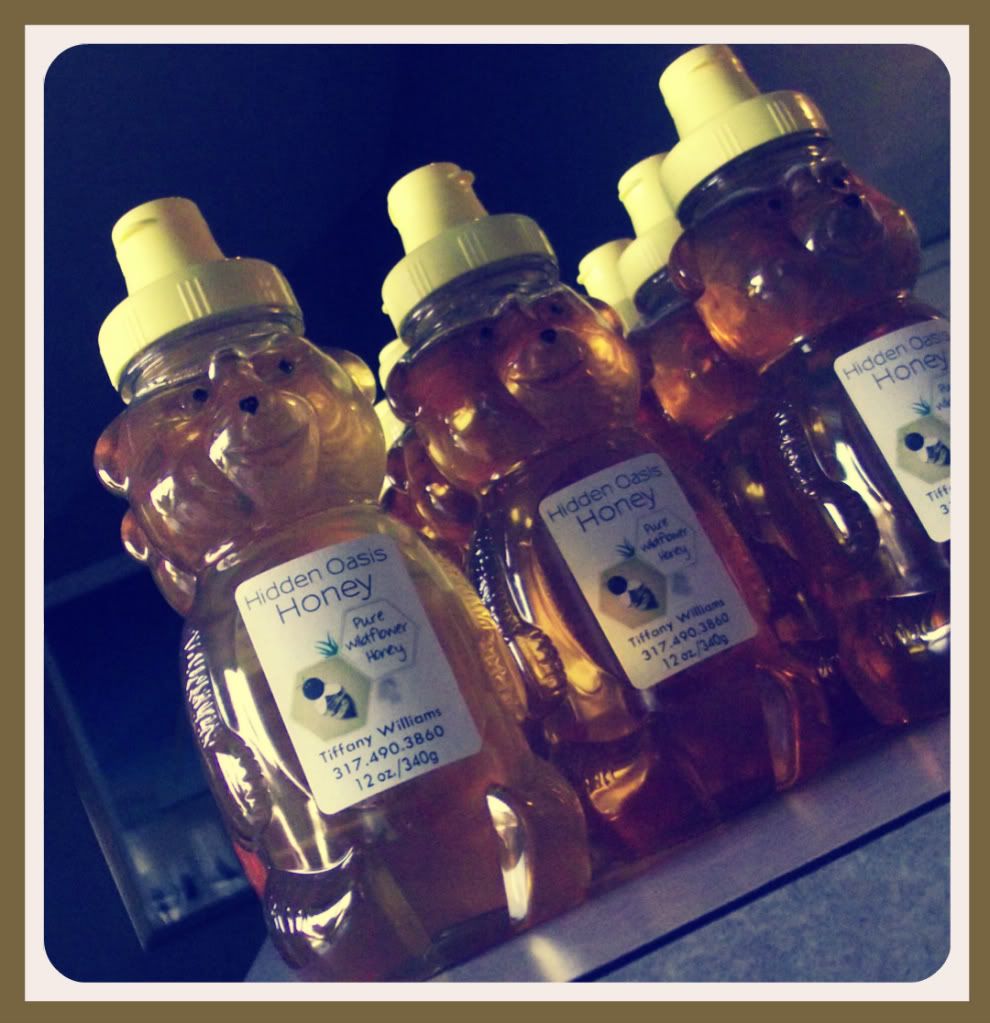 Aren't they adorable! My first year of beekeeping has been fun and full of challenges! Those little boogers kept me on my toes all summer long. Yes even in the 90+ degree temps - and the season isn't over yet! Overall, it was a very rewarding hobby. In my beekeeping class, they said that you probably won't get to harvest your first year. I was told that the honey they do make is intended to feed them over the winter. However, I apparently have awesome bees (very busy bees), because I was able to harvest approximately 25 lbs, while saving at least 70-80 lbs of honey for them! Not too shabby, eh? Hola! Woop-Woop! It was a "win-win" situation for me and my bees. ...& let me tell you, it is some tasty stuff, but I can't take the credit!
So, as you may know there is a
laundry list of benefits from Honey!
Click
HERE
, to get the scoop!