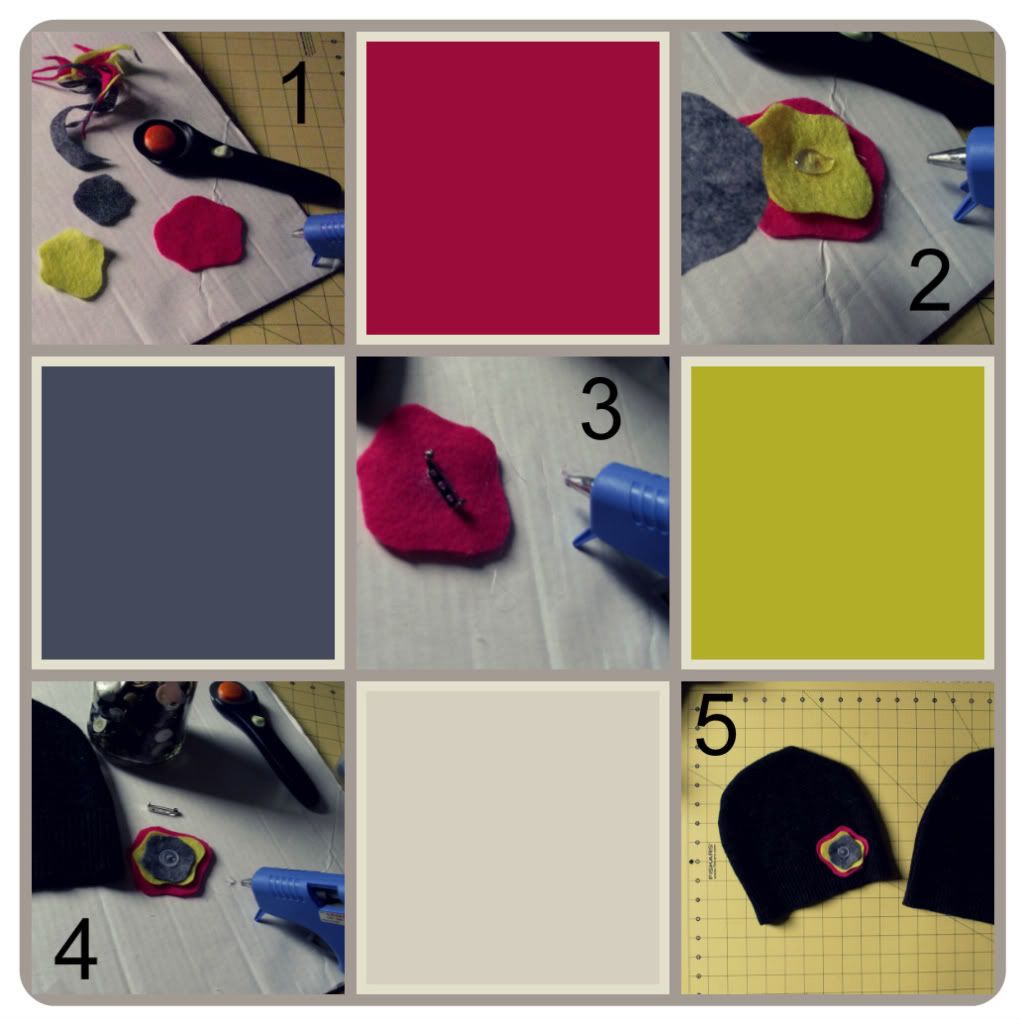 Felt, Hot Glue Gun, Button, Pin
Step 1: Pick your felt pieces and cut out your flowers.
(You can use as many layers as you want.)
Step 2: Hot glue your felt layers together
Step 3: Hot Glue
pin to back of bottom felt layer
Step 4: Hot Glue
or sew a button in center
Step 5: Attach to a hat, shirt, purse, jacket etc. - As I did HERE!
Wishing you the very best!
Check back on Black Friday

for a special offer at