Keep your ears toasty warm this winter
with this 5 minute DIY stocking hat!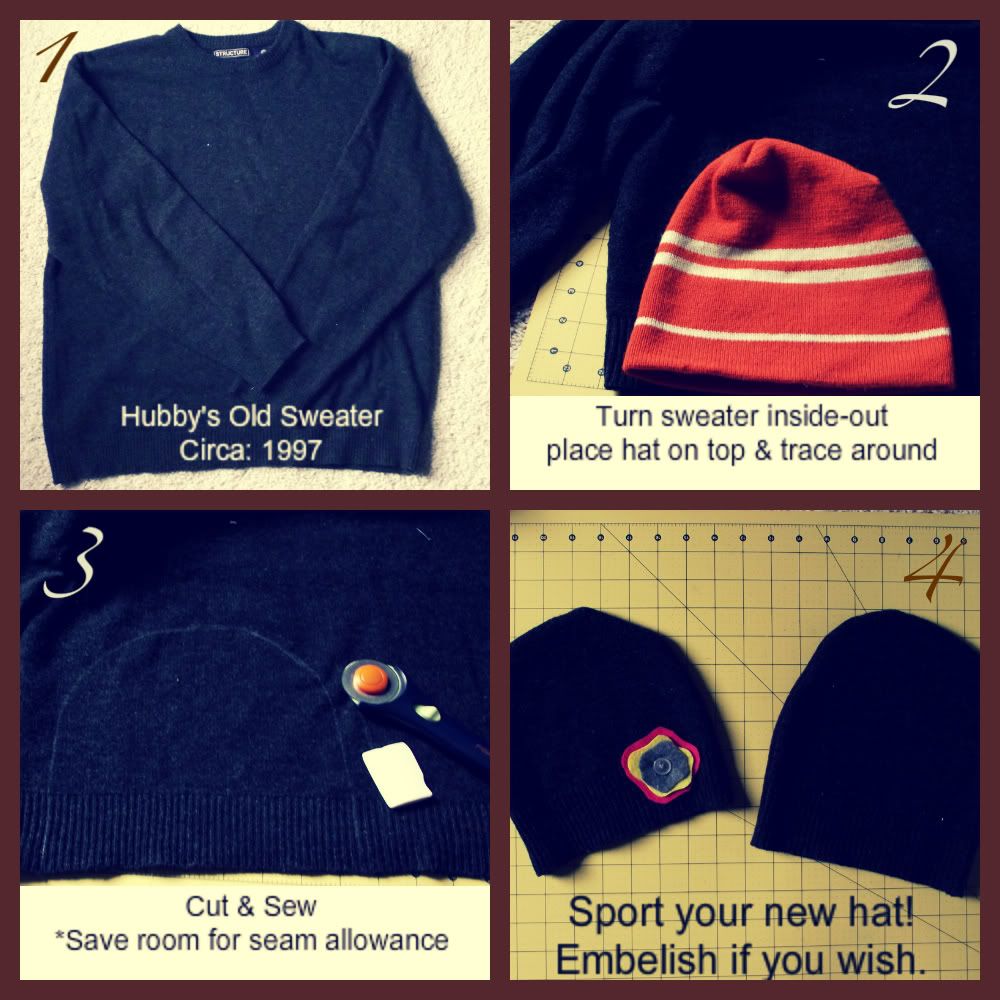 I tried to consign my husband's old "Structure" sweater - but nobody wanted it.
It did not sell.
I wander why? Or the better question is probably - why did he still have it?...Ha-ha...that was so 90's! Usually if my stuff doesn't sell, I donate it to charity, but I decided to work with this one and create something new from something old. It was a success! :) I now have two knew hats! ...AND a lot of leftover sweater, so I'll probably whip together a few more things!