NEW from something OLD!
The other day I was wearing a sweater and my husband told me it looked "frumpy". I didn't mind the sweater, but I appreciated his honesty, so I started thinking about what I could make with it because I liked the overall look. In five minutes,....I had myself a wine bottle Koozie. Fact: nobody needs a wine koozie, but you know I'm a firm believer that "ordinary is boring", so I pulled one of my Francis Coppola Wine bottles off the rack and wrapped it in this nice, cozy sweater. It's also a great hostess gift idea - if you're taking a bottle to a party!
See below for the easy steps: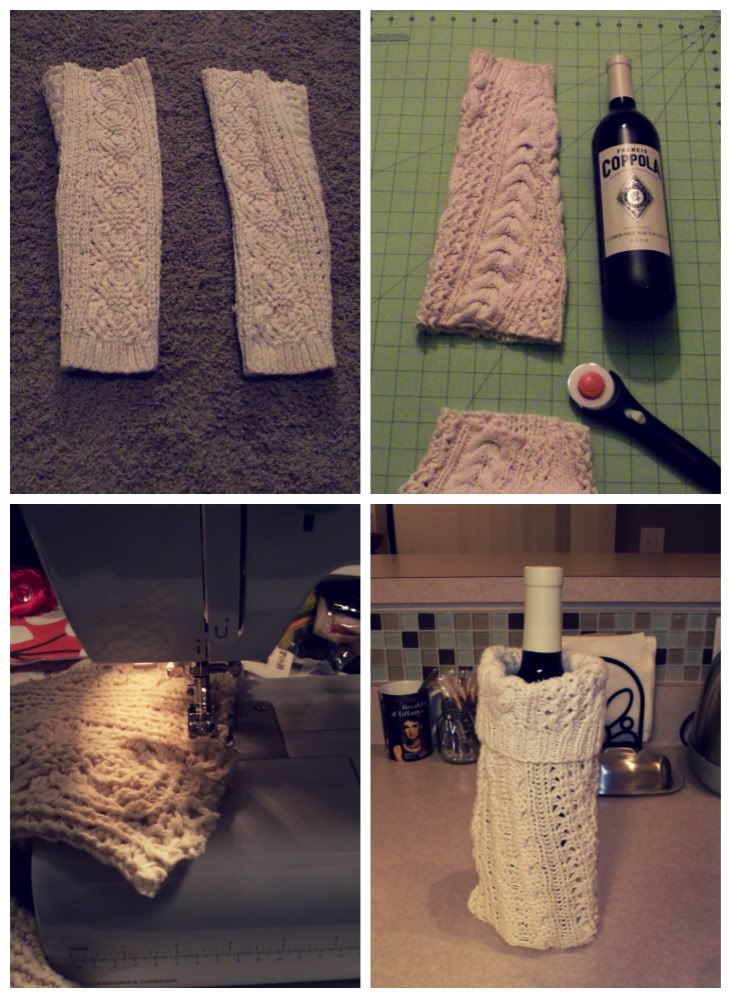 1. Turn sweater wrong side out & remove sleeves at the armpit.
2. Line sweater up next to bottle for length dimensions & trim.
3. Stitch the raw edge end of sweater.
4. Slip your bottle of wine in sweater & pat yourself on the back.
5. Pop a cork, pour yourself a glass, sit back, relax, & sip away!