My husband and I left Lanai yesterday.
Lanai was fun. That was an island that we had never been to before. It is by far the quietest.
Lanai offers the best of both worlds in the seasons category.
Depending on where you are, there are two completely different climates. By the beach it feels like summer, up by our hotel it felt like fall. It is such a different island. It is owned by David Murdock. One man owns everything on the island. It's really pretty crazy. I told my husband that it is the only place, (to date) that I have been to in the United States - where at times, I felt like I actually wasn't in the U.S. It was another relaxing portion of the trip. I seek relaxation on any trip I go on, and Hawaii always provides that for me.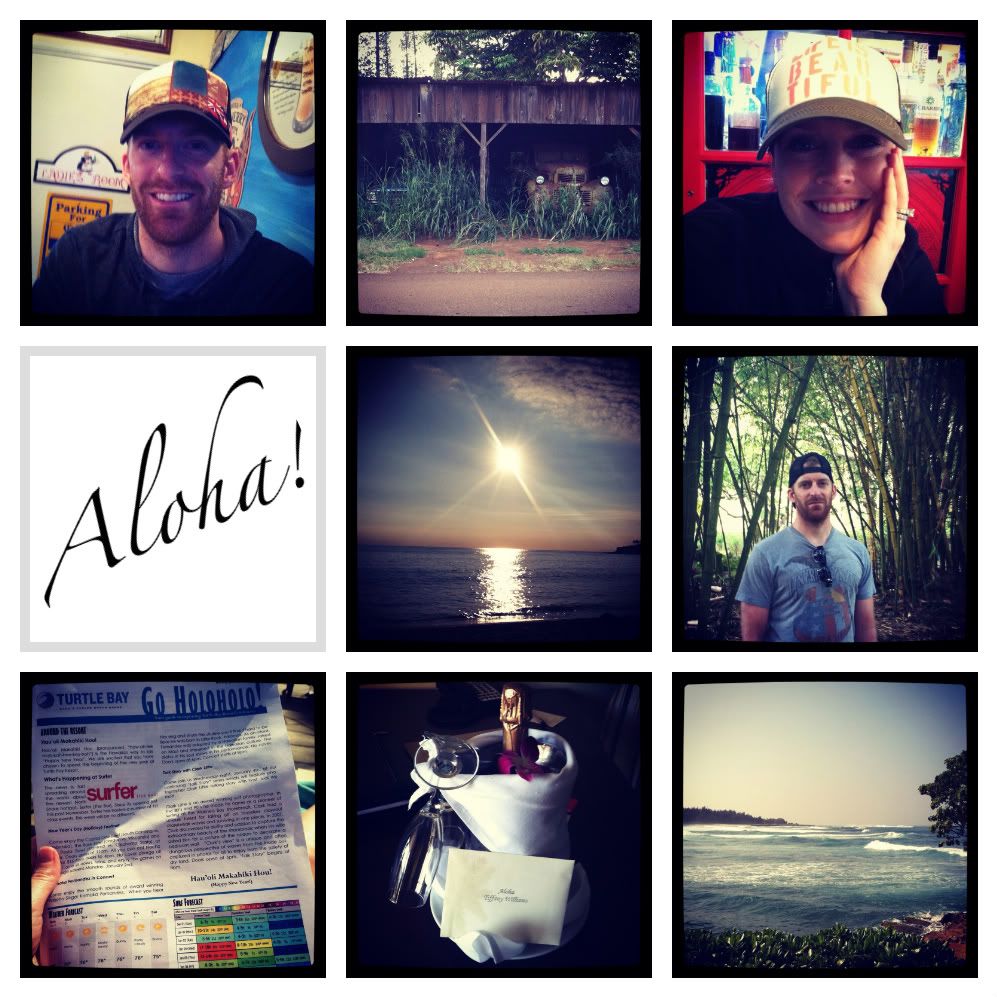 Now we're on the North Shore of Oahu. There is a nook on the North Shore that I have personally chosen as my favorite place in the world. I always look forward to coming here. It's rela
xing and beautiful. It always puts a smile on my face. Yesterday when we checked in, my husband told the lady this at the front desk. Later, I returned from the pool to find a bottle of champagne and two glasses sent to us from the resort. It doesn't get any sweeter than that.
It is the busiest I've ever seen it around here. The North Shore is notorious for their big waves. There have been some big swells coming in and everyone one is anxiously awaiting "The Big One". The "Eddie would go" kind of swell! If we're lucky we'll be able to catch the Eddie Aikau competition in Waimea Bay before we leave.... the window for this competition is open from December 1st - February 29th, depending on when the surf is up. In which case, when it hits, all the big dogs will drop everything and head to the North Shore to ride the enormous waves. I would love to see this considering we have nothing of the sort in the midwest!
I've got a small agenda for this island. Sit in my favorite spot by the pool facing the ocean, eat garlic butter shrimp, eat a piece of pie at Ted's bakery, and maybe - if I'm lucky grab a Puka Dog on Waikiki before I leave!