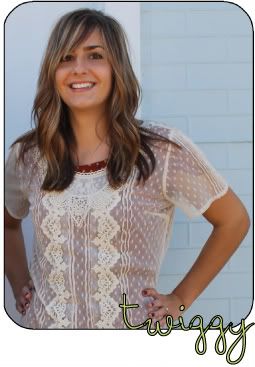 Celeste has a beautiful blog full of inspiration - and to be honest, her shop is just down-right adorable. Read below and get to know her a little better - then make sure you swing by her blog and darling little shop! You will love it!
1) How did your blog come about?
I started blogging as a college student a few years ago as a way to keep in touch with my distant family. It also became a way for me to relate and connect with other inspirational people from all around the world. I enjoy sharing my story through blogging with hopes it inspires others.
2) What inspires you?
Different colors, patterns, and textures whether it's fabric or paper. A lot of old rustic pieces, like end of the driveway furniture, doors, and windows also inspire me.
3) How do you spend your free time?
Even though I graduated a few months ago, I still keep myself busy with babysitting and working part time. In my free time I love to take new craft classes (knitting 101 or sewing), go to the movies on a weekly basis, or work on DIY projects that I keep in the basement until I have the time to complete them.
4) Do you have a shop? If so, please share.
I do! I own a small shop on Etsy,
Ruby Key
. It is filled with handmade paper goods and some vintage finds. I use my passion of sewing and crafting by incorporating fabric, scrapbook paper, and machine stitches on most pieces. I also do a lot of custom and personalized work for customers. So if you're interested, please don't hesitate to inquire!
5) What are your hobbies?
I love being creative so anything that has to do with being crafty or working with different materials. I also love photography and take way too many photos.
6) What word best describes you?
Calm. I'm often mistaken as a quiet person but more less I enjoy listening to others. I can be thinking a million things and usually express my ideas and thoughts through my creativity
7) If you could share one secret of your success, what would it be?
Blogging and owning Ruby Key is still very new to me & I'm still trying to learn and figure everything out. I have found that staying positive (even on those days you feel like nothing is working) is the most important thing if you want to continue what you love doing. Something great is bound to happen!