Today I want to introduce you to
Citlalli
from:
Make sure you stop by and visit her
blog and adorable shop!
She is one stylish lady and super talented too!
Her advice in the last question is priceless!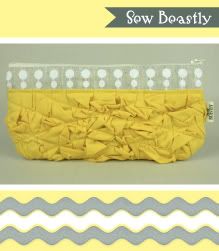 1.How did you blog come about?
I first discovered the blog world after my one and only sewing class where they provided us with a list of sewing blogs. I soon decided to start my own blog where I could record my sewing adventures, and it has morphed into a place where I share my life, what inspires me, and the handmade goodness that surrounds me.
2. How do you spend your free time?
Sewing, doodling, spending time with the family and boyfriend.
3. Do you have a shop?
I do! I currently sell through storenvy, and also have my products at a local Dallas store....and hopefully many more to come!
4. What are your hobbys?
5. What word best describes you?
6. If you could share one secret of your success what would it be?
Educate yourself, via books, internet...any way you can! Network! It is in my opinion one of the most crucial steps to make your brand a success.
Here's where you can connect with Citlalli!
Do you have a blog that you would like to
have featured on Coffee Talks & Cat Walks?