Big news on the Bee Front:
I split my hive this week!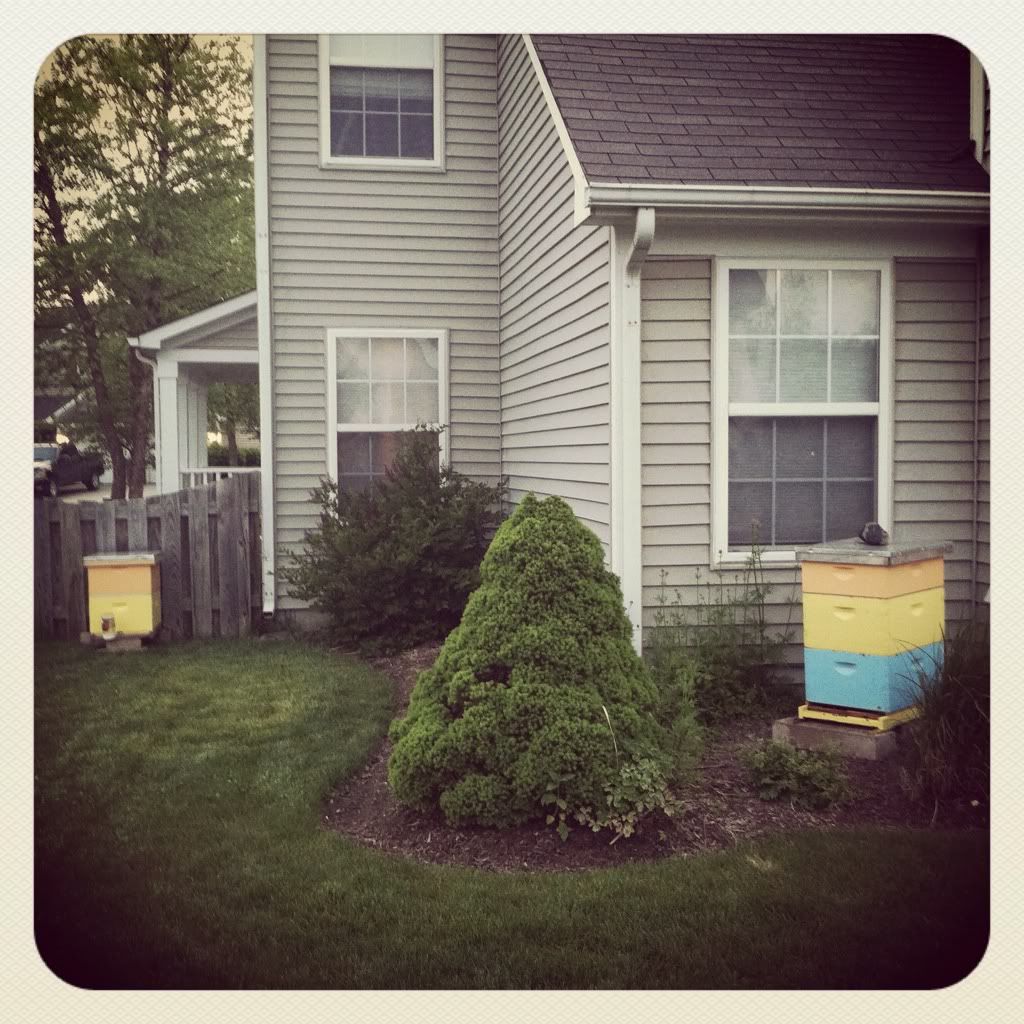 The hive in the photo above on the right side was my first hive that I set up last year. I was hoping to stretch my first hive to May, however it has quickly reached it's max and to prevent swarming, I decided to go ahead and preform my first split which - is the hive on the left. Now, I just need to sit back and let the bees work their magic and create a new queen. I've never done this before, so the suspense has me on the edge of my seat. I'm hoping to sneak a peak in the next day or two to see how things are progressing.