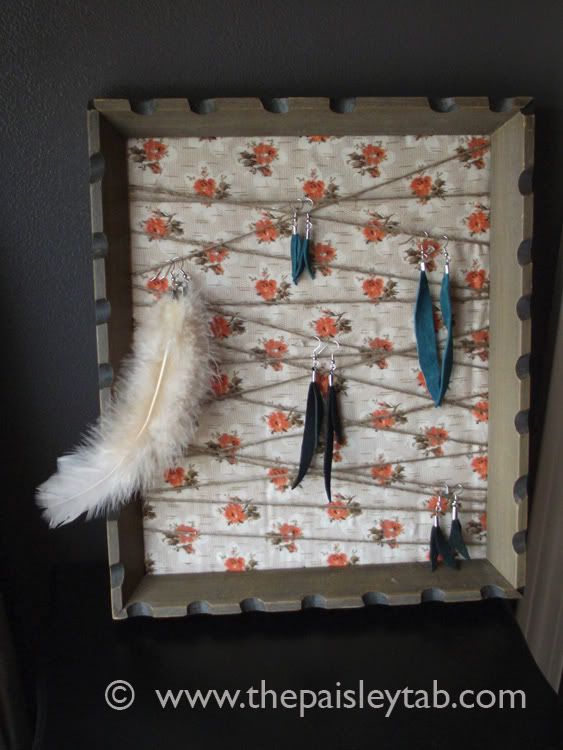 I'm preparing for a craft show in a couple weeks, so I needed to create a way to display some of the jewelry I've been making. This Jewelry frame would be perfect for either a craft show, or just a great way to display your jewelry at home - in an organized manner so you can see what you have & you'll know where your jewelry is when you want to wear it!
Frame

(I picked mine up at Goodwill.)
Fabric
(I went with some vintage fabric I found at an Antique shop.)
Tools to cut fabric and cardboard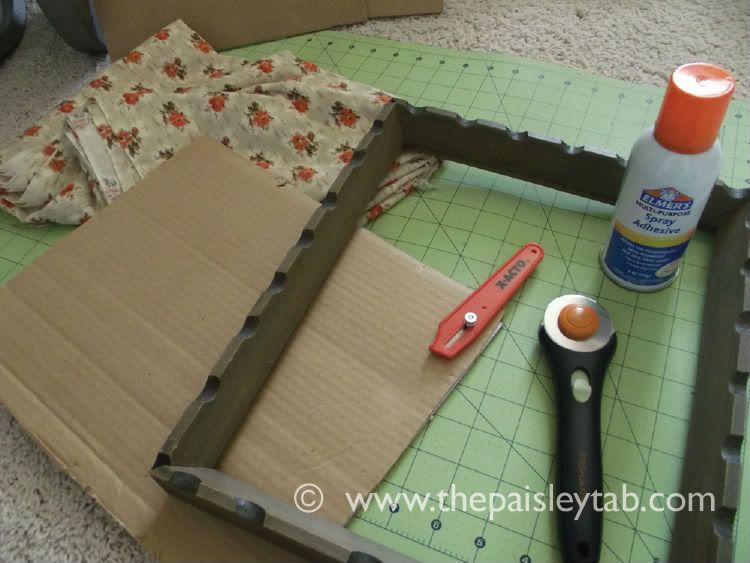 1. Trim fabric to be slightly larger then your cardboard.
2. Spray Adhesive to cardboard.
3. Place stickyside down on backside of fabric.
4.Wrap edges around cardboard.
5. Wrap Jute string tightly around fabric board.
6. Place fabric board inside frame.
Voila!